1) NSUT Initiative for Covid-19 Care
It is painful to see the sufferings of the people of our country hit by the ongoing COVID-19 pandemic. Losing our near and dear ones to the deadly virus is a pain beyond words. In this situation, we at NSUT are contributing our bit for alleviating the sufferings of the people by setting up a covid care center in the Hostels and other buildings of the university. This Centre will be established with the support of ISKCON, ANON Global Foundation, etc. The facility will cater to the medical requirements of NSUT faculty, staff, students, its alumni, and family members of all, along with the general public.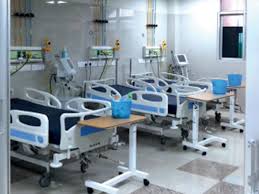 2) Rotaract Club Of Nsit is a non-governmental organization (NGO) working in Delhi, India. The registration number of the organization is: 677EN(406)?(13-04-2009). Established in the year 2009, Rotaract Club Of Nsit works in the area of Aged and elderly, Biotechnology, Children, Education & Literacy, Environment and natural resource management, Rural Development & Poverty Alleviation, Youth Affairs, etc. The NGO works towards the promotion of sustainable development.