​
 

Festivals
The college is known for its brilliantly organized inter college fests - Moksha and Innovision – which are frequented by stars and musicians of international repute & attended by students from all over India. These fests facilitate holistic development, promote team culture and help free the mind & spirit. The fests organized by NSUT each year are as listed below.
Moksha
Moksha is the annual inter-college cultural festival of Netaji Subhas University of Technology. Started in 2003, it is organized in the month of March. It is a four-day national extravaganza held every even semester of the academic year. It is considered to be one of the biggest cultural fests in north India & attracts sponsorships from top corporate houses of India including TCS, Intel and Airtel.
Over the past 12 years, Moksha has witnessed leading artists from the music industry perform in the NSUT campus. The lineup of celebrities has included Akcent, Edward Maya, Mohit Chauhan, Kailash Kher, KK, Sachin-Jigar, the Sunburn Campus, Strings, Javed Ali & Bohemia, with the highlight of Moksha '14 being the humor fest by TheViralFever (TVF).
Annually, Moksha presents a platform for the students to break free from their monotonous life. The fest has an average footfall of over 25000 people and a lineup of around 150 engaging events.
A list of events organized on a frequent basis each year is as follows.
Pro Night
Fahrenite (Pop Nite)
Avalanche - The Rock Show
Humour Fest
Mudra - The Choreography Competition
Oorja - The Western Dance Competition
Street Dance
Folk Dance
Theatre Fiesta
TNT - Battle of Bands
Dhwani – The Music Competition
Rouge - The Fashion Parade
Mr. & Mrs. Moksha
NukkadNatak
KaviSamellan
Film Making
Innovision
Innovision is the annual inter-college, techno-managerial fest of Netaji Subhas University of Technology, which was conceived in 2002 as solely a technological fest. But as the years sped by, the vision expanded to contain not just technological events but managerial events as well. Today, NSUT conducts Innovision as a two day extravaganza of a line-up of approximately 50 events with an expected footfall of around 4000 people. The events organized are diverse, ranging from electronics & programming to bike shows, debates & case studies.
At Innovision, guest personalities including the likes of Dr. APJ Abdul Kalam have been invited to talk on stage and enlighten students.The famous Delhi bike group, Black Pistons, has performed gravity defying stunts on NSUT's roads. Each year, Felicity - The Music Night, is held in confluence with the laser show to dazzle students & set the mood lighter.
Innovision has something to offer to everyone across all fields of study. A list of events organized on a frequent basis each year is as follows.
Panel Discussion Road Rage
Robo-Wars
DRDO and Defence Expo
ATV and Auto Expo
Laser Show
Felicity Music Night
Science Expo
B-Plan Competition
Marketing Competition
Case Study Competition
KaviSamellan
Gaming Events
Enigmata - The Online Treasure Hunt
Internship Fair
Extempore
Group Discussions
Workshops
Resonanz
Resonanz is the annual intra-college cultural festival of Netaji Subhas University of Technology. Held every odd semester, it is an attempt to showcase the talents of students in NSIT through an array of events & competitions. Being an annual cultural festival, the fun and frolic is obviously associated. The fest is held over a memorable span of three days.
Resonanzleaves no stone unturned in exploring the hidden talents of new students joining NSUT each year. The fest marks the onset of bonding between seniors & their first year counterparts. Not only do they get well acquainted with the environment in the college, they also receive necessary junior-senior interaction. All participants put in their heart & soul to eventually lift the coveted trophy. Nonetheless, the spirit of competition is never forgotten andlearning is always the motto. The fest is thus a confluence of many tunes that celebrate the essence of being an important part of NSUT's community.
A list of events organized on a frequent basis each year is as follows.
Mr. & Mrs. Resonanz
Rangmanch
Natyamanch
Panache
Zephyr
Colosseum
Street Play
Music Competitions
Literary Events
Informal Events
Sports Events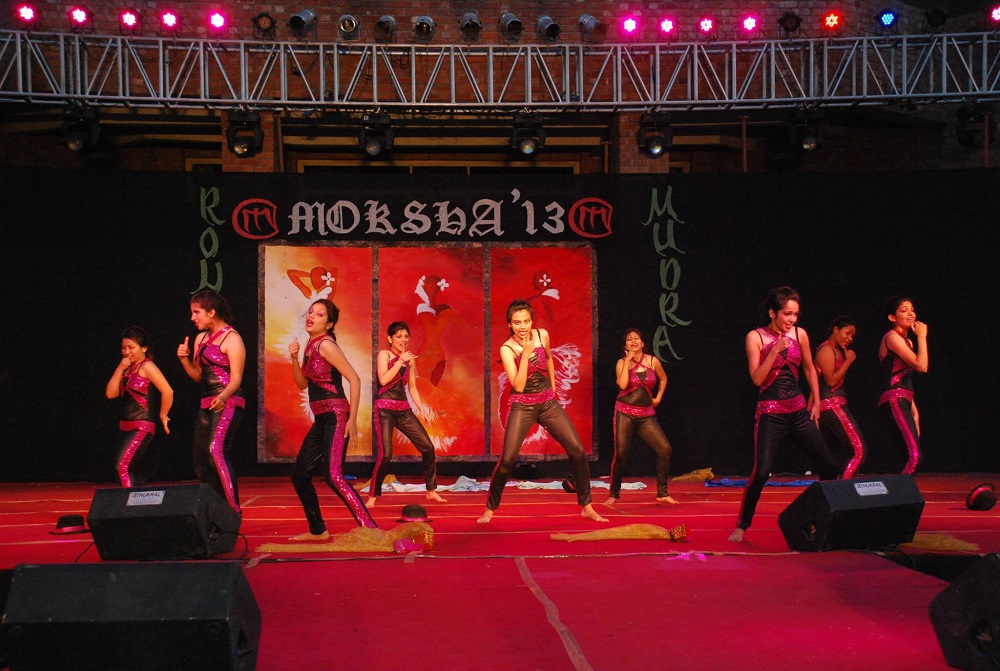 ​